As the Accounting Specialist for Window Expo and Bath Expo, Daniel has one of the most difficult jobs in the company. "I collect money from clients, and also try to save the company money," he says "basically, I'm a bounty hunter - literally." Daniel is also a lover of all sports, and on his off tim...
Read More
---
Crystal is a woman of many hidden talents, her most favorite is getting down on the dance floor. "Some have been able to witness this first-hand during our Christmas party last year!" she exclaims. Crystal's funniest moments during work are seeing the rest of the female team react when a bug flies i...
Read More
---
As the Inventory Coordinator for Window Expo and Bath Expo, Greg deals with almost everyone in the company. When asked what excites him about coming to work every day, Greg replied, "The great staff! I love working with my team." Greg told us his favorite memory at work was wat...
Read More
---
Working for Window Expo and Bath Expo is extremely fulfilling for Kellie. Kellie explains, "I always know that no matter what, my team and I will knock out any goals set by our leaders, together." Although Kellie is hard working and gives a 100% in any task, she still enjoys the little things after...
Read More
---
PRESS RELEASE May 8, 2017, 8:00AM CST WINDOW EXPO AND BATH PLANET-DFW UNVEILS NEW BRAND LOGO AND NAME Carrollton, TX, 8 May 2017–Window Expo and Bath Expo, a leading provider of bathroom and window remodeling and replacement services to the DFW and Greater Texas communities, unveiled a new branding...
Read More
---
Why? Because we exemplify quality work practices, premier service and are a valued resource for homeowners. Winners are chosen by their Rating & Reviews average based on three criteria: Quality:Superior work practicesServiceCommitment to providing the best assistanceValueFair price for qua...
Read More
---
We take pride in the work we are doing right in your backyard! Over the years, we've completed thousands of home improvement projects for customers right in your area. Check out our past projects below to see what we've done in your town!
Read More
---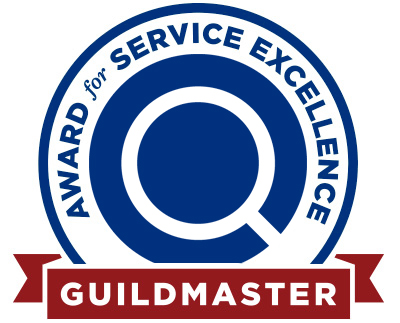 Since 2005, GuildQuality has been the company that professionals and homeowners trust to provide recognition for exceptional customer service within the home improvement industry. Every year, this prestigious customer satisfaction surveying company evaluates hundreds of eligible home remodeling cont...
Read More
---
Your yard is a haven for summer cookouts, family barbecues, and outdoor play. Keep it safe from the peskiest critters by installing a screen room, and finally start enjoying the fresh air year-round, day or night. Once you do, you won't have to worry about any of these 5 notoriously troublesome Texa...
Read More
---
For over 10 years, Window Expo has been transforming homes with our superior windows, sunrooms, and patio services. We've never wavered from our founding commitment to providing quality products and remarkable service. It's this dedication to customer care that has now made us a proud recipient of t...
Read More
---
Subscribe to Window Expo's Blog