PRESS RELEASE May 8, 2017, 8:00AM CST WINDOW EXPO AND BATH PLANET-DFW UNVEILS NEW BRAND LOGO AND NAME Carrollton, TX, 8 May 2017–Window Expo and Bath Expo, a leading provider of bathroom and window remodeling and replacement services to the DFW and Greater Texas communities, unveiled a new branding...
Read More
---
Why? Because we exemplify quality work practices, premier service and are a valued resource for homeowners. Winners are chosen by their Rating & Reviews average based on three criteria: Quality:Superior work practicesServiceCommitment to providing the best assistanceValueFair price for qua...
Read More
---
We take pride in the work we are doing right in your backyard! Over the years, we've completed thousands of home improvement projects for customers right in your area. Check out our past projects below to see what we've done in your town!
Read More
---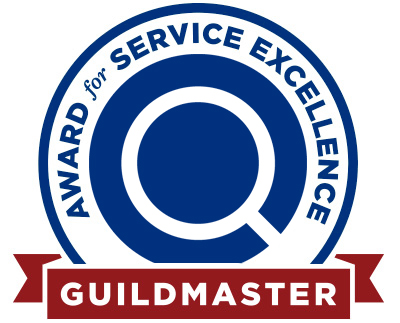 Since 2005, GuildQuality has been the company that professionals and homeowners trust to provide recognition for exceptional customer service within the home improvement industry. Every year, this prestigious customer satisfaction surveying company evaluates hundreds of eligible home remodeling cont...
Read More
---
Your yard is a haven for summer cookouts, family barbecues, and outdoor play. Keep it safe from the peskiest critters by installing a screen room, and finally start enjoying the fresh air year-round, day or night. Once you do, you won't have to worry about any of these 5 notoriously troublesome Texa...
Read More
---
For over 10 years, Window Expo has been transforming homes with our superior windows, sunrooms, and patio services. We've never wavered from our founding commitment to providing quality products and remarkable service. It's this dedication to customer care that has now made us a proud recipient of t...
Read More
---
If conserving energy is one of your New Year's resolutions, you've probably started giving some thought as to how to best go about this. You are already aware of basic conservation techniques such as remembering to turn lights off or unplugging electronics when not in use, but there are some things...
Read More
---
There is no better place to enjoy the holidays than in a cheerfully decorated sunroom. But, once the holidays end and you take down all your festive decorations you think, "everything looks so blah now." If you can relate, then maybe it's time to think up some new ways to bring a little life back in...
Read More
---
The New Year is a great time to update your interior design, and one of the fastest and most cost-effective ways to give your home a facelift is with new window treatments. As one of the most trusted providers of replacement windows and vinyl windows in the Dallas/Fort Worth region, the pros at Wind...
Read More
---
Single Hung Windows offer the reliability you've come to expect coupled with surprising affordability. Our windows work for any style of home from traditional to modern and can include colonial grids to give an extra boost to your curb appeal. Constant force balance system for years of worry fre...
Read More
---
Subscribe to Window Expo's Blog